Podcast: Play in new window | Download
Subscribe: iTunes | Android | RSS
The DM gets some time to sidebar with his players as they go talk to the King Eternal about the weird happenings, and learn some truths.
Starring: Tony as High King Seebo, Andrew as Mizetto, Winston as Lenny Swifthands, Chris as Dragonface, and Clark as the DM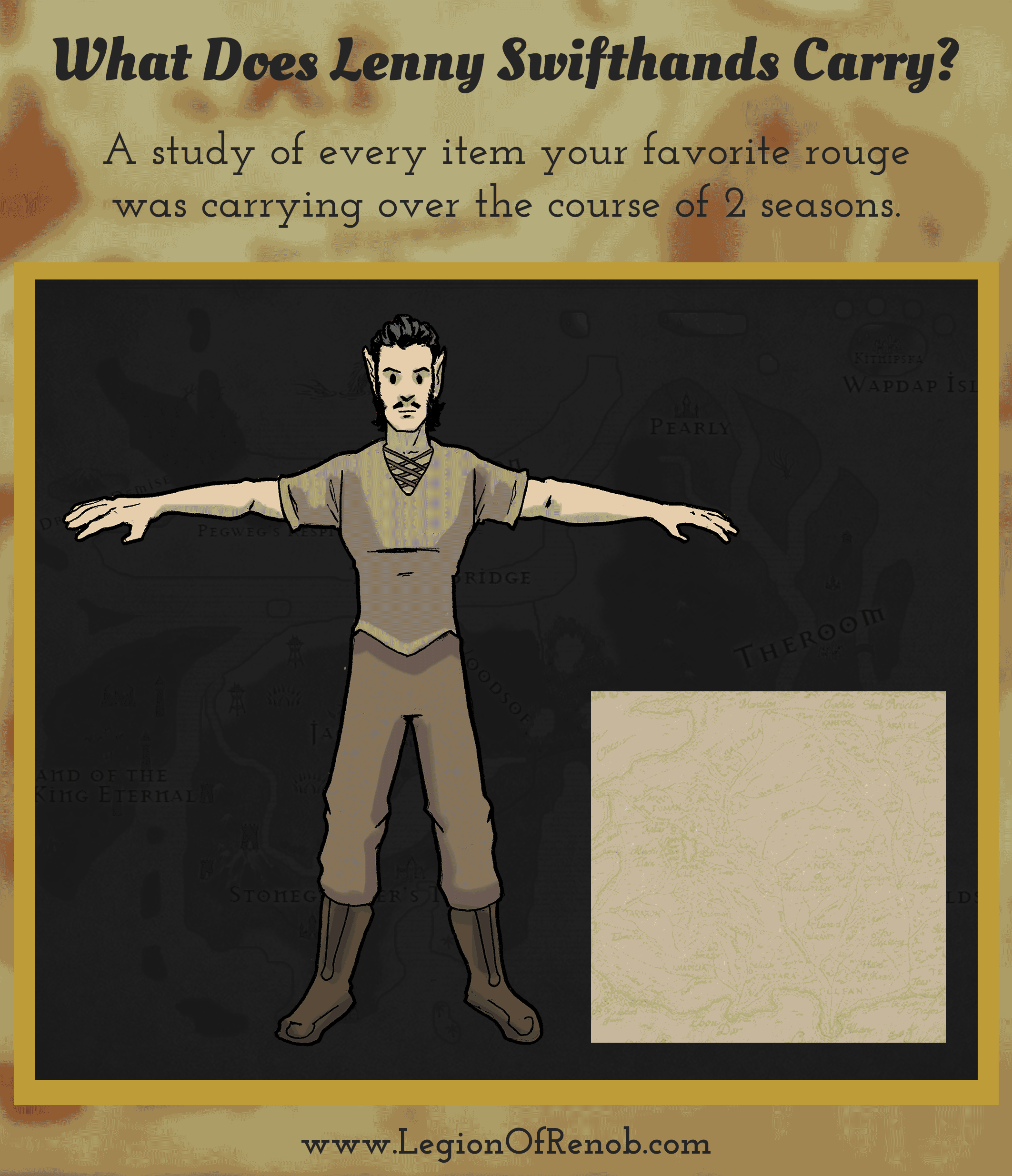 Here is an awesome gif Winston made of Lenny's Inventory throughout the first two seasons! No spoilers!